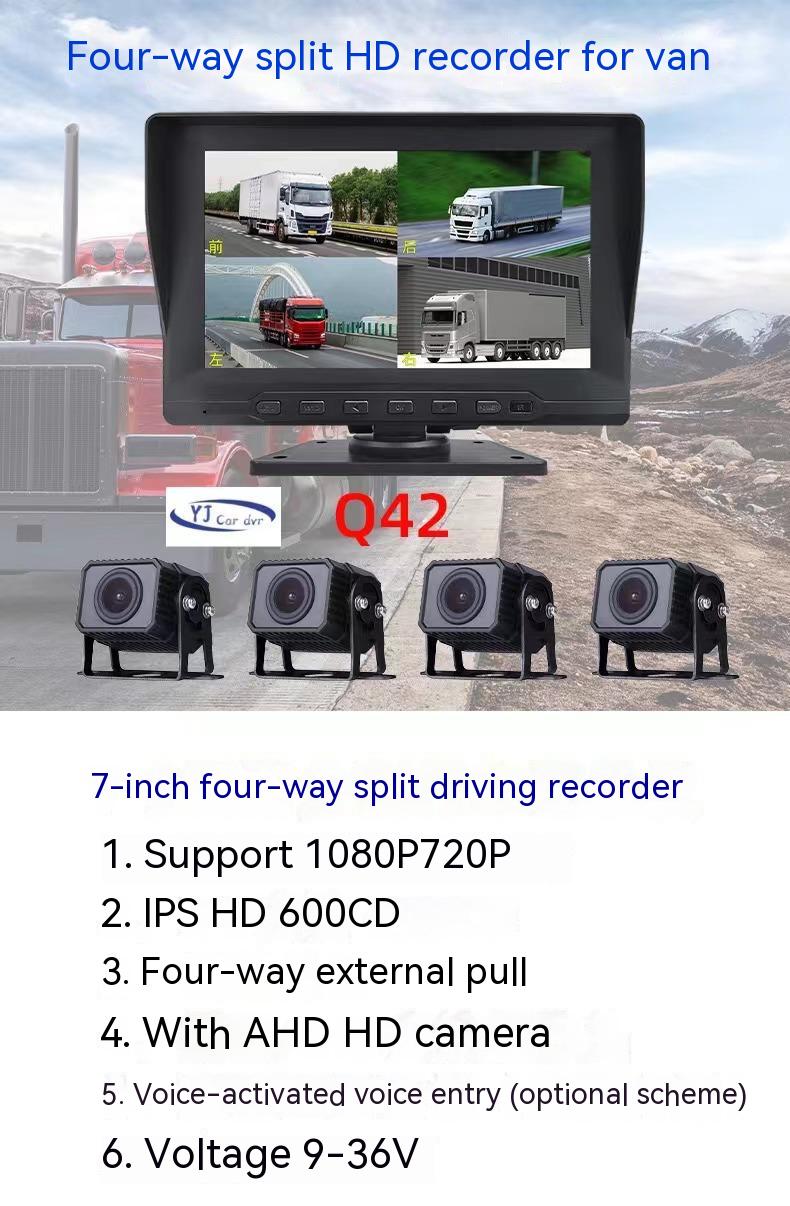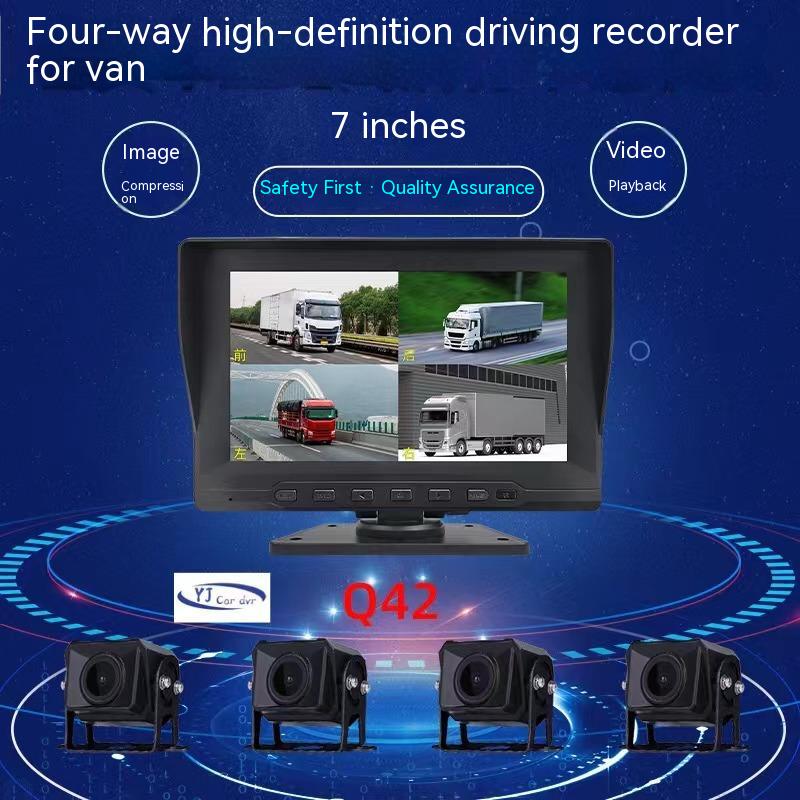 7-inch 4-segment all-in-one 360 degree vehicle-mounted surveillance camera
Product selling point advantage
4-segment vehicle-mounted 360-degree surveillance camera recording system, 10.1-inch four-view monitor, built-in mobile vehicle DVR, IP69 waterproof infrared Sony camera, 7-inch 4-segment all-in-one 360 degree vehicle-mounted surveillance camera used for truck trailer RV camper car truck school bus 360 camera panoramic driving recorder
· [Excellent Camera]: Please check the size of the car camera. You can choose the display size according to your needs, 7-inch 4-segment car monitoring dvr, 9-inch 4-segment monitoring 360-degree display, 10.1-inch 4-segment car monitoring 360-degree dvr display. For customers to choose. IP69 waterproof, can work outdoors directly. 18 infrared LED lights are used for night vision. All metal materials, 2.0MP1080P resolution. IMX323 Sony sensor, 6-layer glass lens. 3.6mm lens, the angle of view is about 100°. If you want a camera with a 2.8mm lens or 2.1mm lens, please contact us. [Starlight Camera] Equipped with a 1080P camera without IR LED, very suitable for installing the camera on the windshield. It will avoid reflection problems in night vision.
· 【Motion Detection】Support to set motion detection on the OSD menu. Please turn off this alarm when driving. [Mirror] You can easily set the horizontal flip through the OSD menu. 【4-CH ALARM INPUT】Support four-channel alarm input. When an alarm signal is received, the monitor automatically displays the full screen. Convenient to change direction. [Multi-channel display] 1CH / 2CH / 3CH / 4CH camera display can be displayed on the screen. It is very convenient to switch to different displays through the remote control!
· [Easy wiring] 4-PIN connector, easy to connect to the system, the kit comes with 15m cables and 3 5m cables. [Rich functions] Easy-to-use OSD menu. Easy to set up mirroring, adjust recording time, reversing function, play video on monitor, etc. [Delayed recording]: Record video when the vehicle is turned off-up to 99 minutes (consumption of power from the battery).
4 split monitor display dvr 1080P car camera system
Including all-in-one monitoring system: · 1 x 10.1" IPS HD screen with built-in DVR.
· 4 x 1080P AHD NTSC mode car camera
· 1 x 4-pin cable 15M 1
· 1 x 4-pin cable 5M 3 pcs
· 1 set of accessories
· Note 1: If you need a longer cable, you can contact our sales staff. (It takes about 4 working days to ship from China)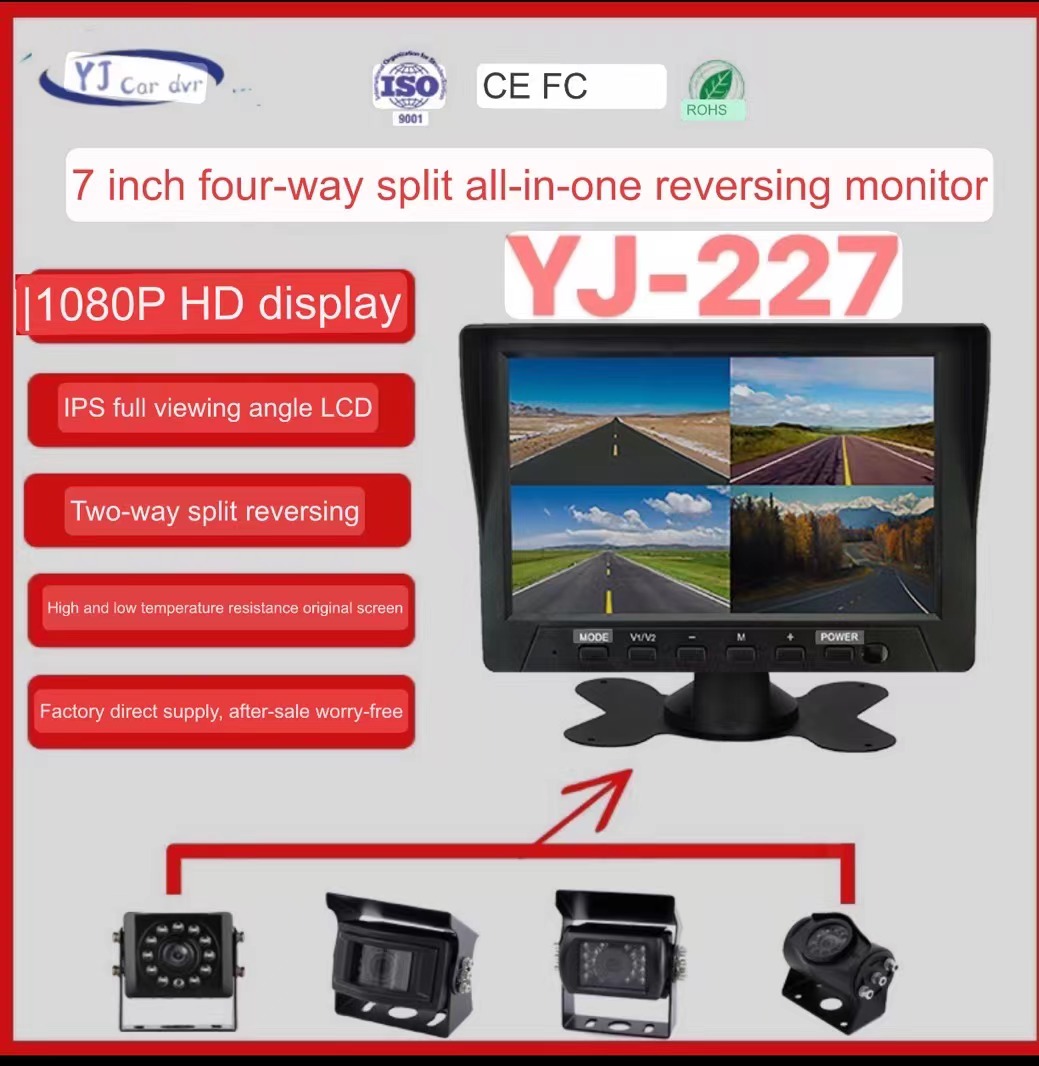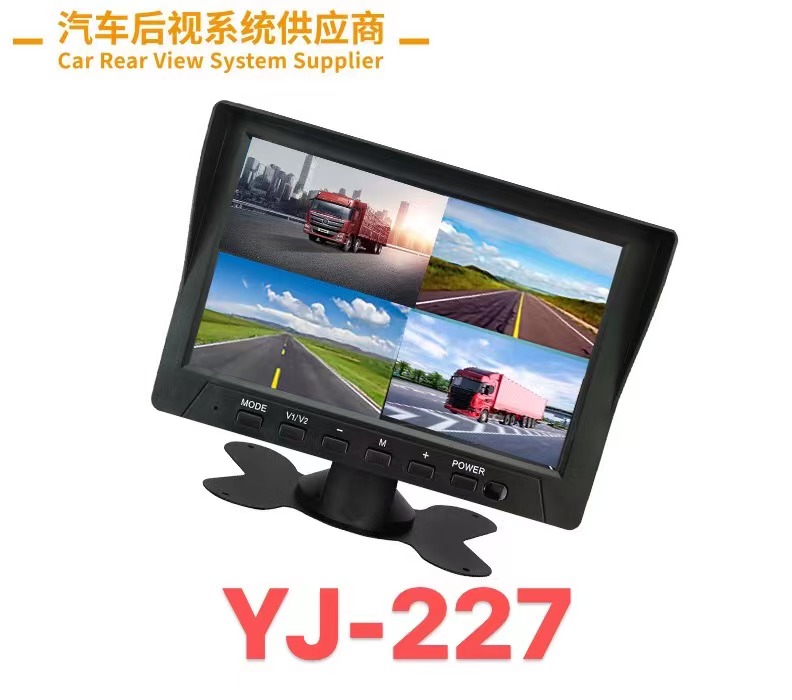 Wiring diagram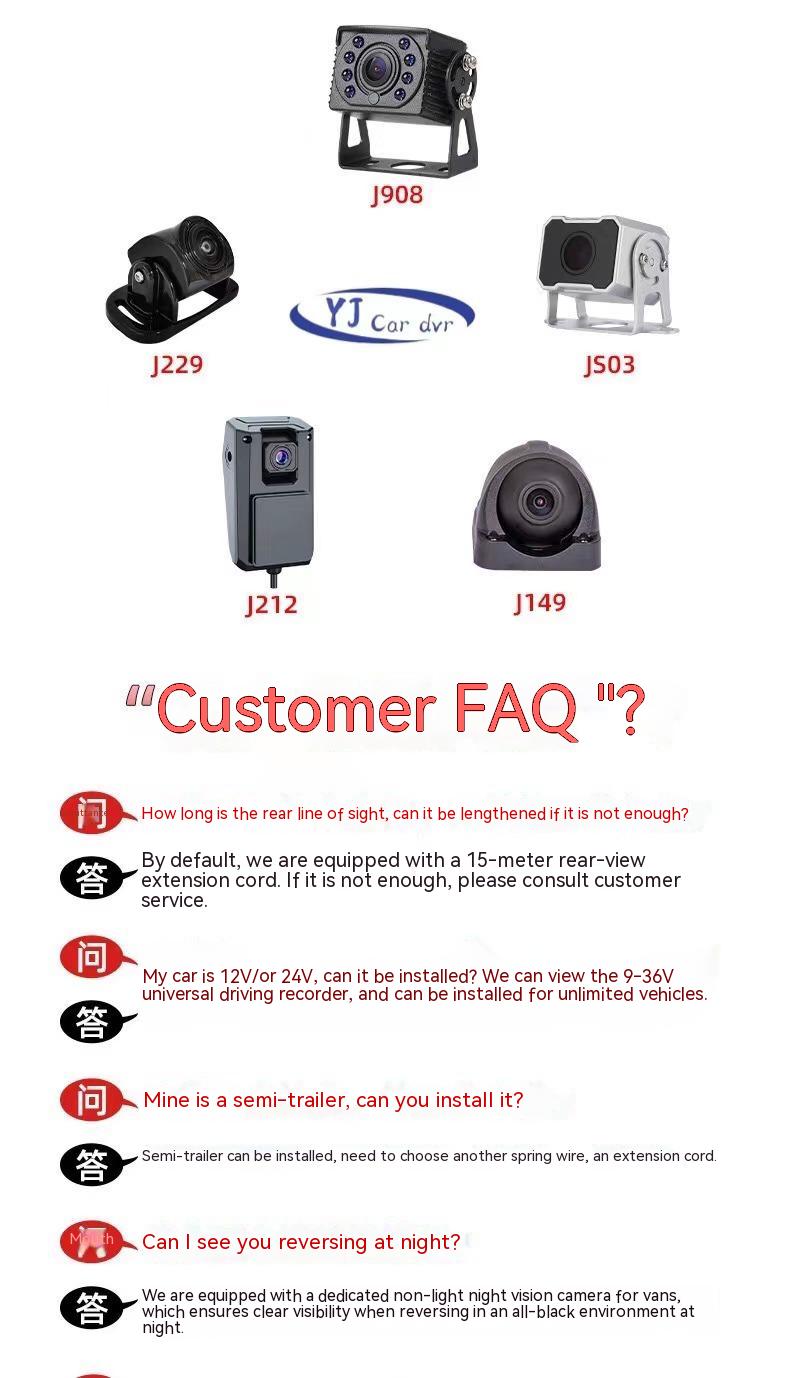 Dongguan Yingjia Electronic Technology Co., Ltd. was established in 2013, mainly engaged in the production and sales of automotive high-definition night vision driving recorders, 360-degree driving recorders, hidden recorders, truck recorders, car navigation, LED projectors and other electronics product. A high-tech enterprise integrating R&D, production and sales, we have our own R&D team, and our products have been exported to Europe, America, North America, Southeast Asia and other countries. LOGO can be customized for customers. Customized product packaging, the product has humanized design: high-definition night vision, front and rear dual recording, truck four recording monitoring, vehicle-mounted non-light night vision monitoring and other features.

FAQ
1 Does this 4-split display record all four cameras at the same time?
Answer: Yes, but you need to install a memory card

2 Can the 10.1-inch 4-segment monitor dvr record when the truck is parked and its positioning function?
Answer: Yes, we have a 10.1-inch or 7-inch 4-segment car monitoring display that can record when the truck is parked and the specific location of the vehicle. It can be used for remote monitoring, remote video and other functions. For specific details, please check our official website www.cncardvr.com

3 What are the commonly used sizes of 360-degree panoramic dvr displays for trucks?
Answer: The commonly used display sizes are 7 inches, 9 inches and 10.1 inches. Customers choose products according to their needs.
Hot Tags: 7-inch 4-segment all-in-one 360 degree vehicle-mounted surveillance camera, Quality, Customized, Factory, Made in China